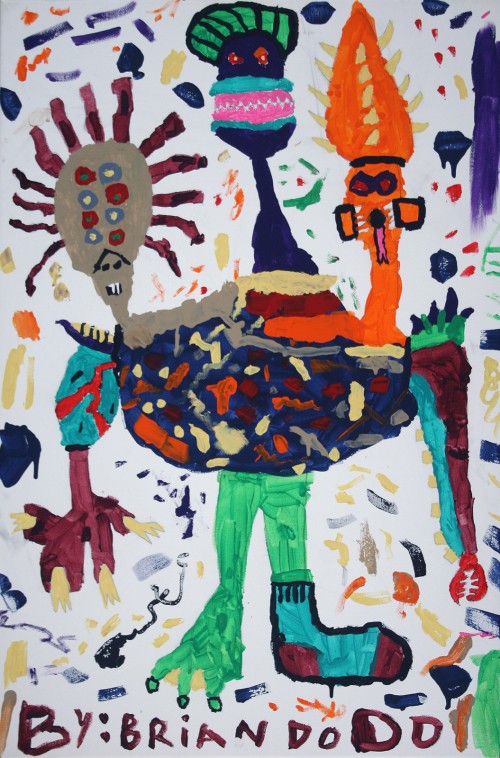 c. Brian Dodd 2011
Triple Threat
You know the old saying two heads are better than one? What about three! You got it with Triple Threat…triple the pleasure, triple the fun.
2010
Acrylic and iridescent paint on canvas
36 x 24 inches
(All dimensions are given in height by width)
Sales price includes applicable sales tax.
On exhibit at the Viewpoint Gallery
October 1 – October 26, 2012
SOLD