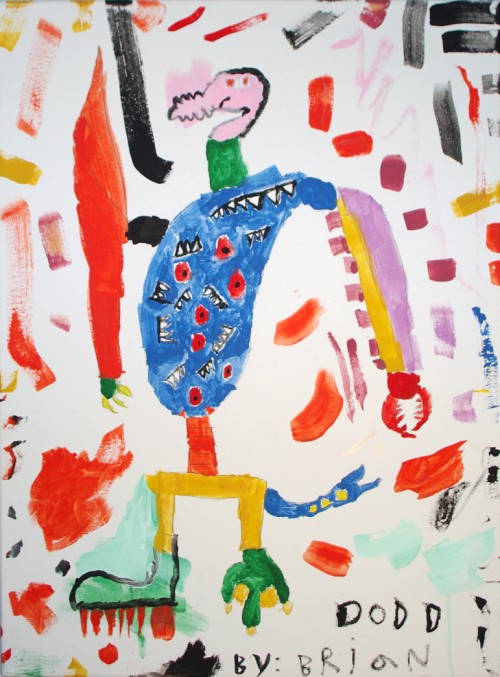 Gorge
Gorge on this multi-colored being with a hungry body made of teeth and eyes. A fun painting to hang in the kitchen or dining area, because we all like to eat.
2009
Acrylic and iridescent paint on canvas
24 x 18 inches
(All dimensions are given in height by width)
Sales price includes applicable sales tax.
SOLD