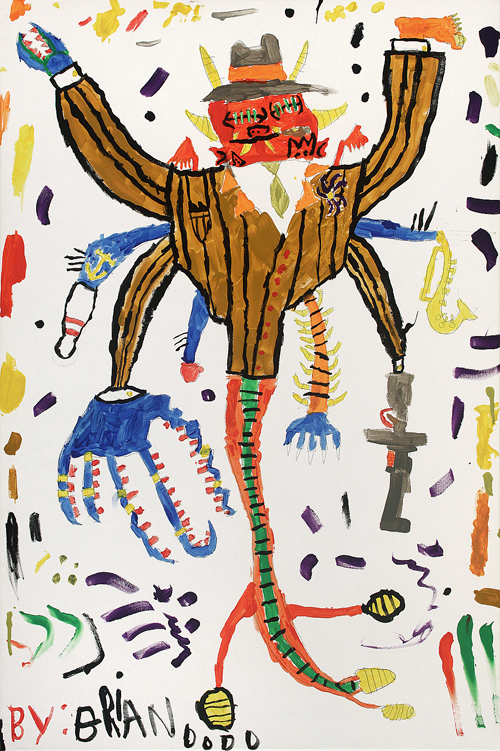 c. Brian Dodd 2012
Blind Larry, Demon Gangster
This is Larry, the Blind Demon Gangster. Larry is dressed in a classic pinstripe gangster suit and fedora. Brian's use of color and imagery are part of his signature style. This painting tells the story of a Mobster from the Al Capone Era.
2012
Acrylic and iridescent paint on canvas
36 x 24 inches
(All dimensions are given in height by width)
Sales price includes applicable sales tax.
SOLD